Lighting Tips to Help Sell Your Home
March 22, 2019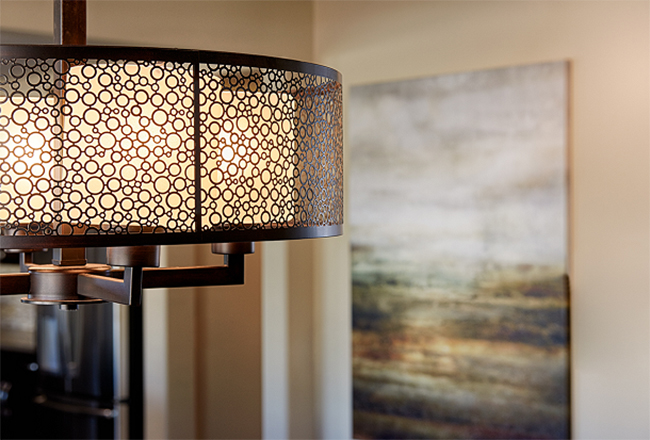 You've found the right real estate agent.
You've repaired or replaced everything that needed fixing.
You've covered the three D's of home staging—Decluttering, Depersonalization and Deep cleaning.
Finally, it's time to put your home on the market. But, wait! There's one often-overlooked detail that could sabotage all your hard work: the lighting.
In the game of First Impressions, a poorly lit home is at an automatic disadvantage. Darkness can make a home feel small, uninviting and dirty, even when it isn't. Worse, a potential buyer may wonder what flaws are lurking in the shadows.
Now, lighting design is a topic that could fill its own blog, but here are some basic tips to help you make a bright, energizing impression at your next home showing.
Do a room-by-room light audit.
Open all the curtains and blinds, turn on all the lights and look at each space through the eyes of a buyer. Use your camera if it helps you make note of any areas that need help. Keep in mind that showings may happen at different times of day, so it's good to repeat the exercise in the evening, when there's less natural light.
Address non-lighting light problems.
Sometimes "lighting problems" are actually décor problems. Dark furnishings, wall colors, flooring and even ceiling colors can make a room seem dark no matter how much light you pour into them. If you don't have the time/budget/desire to paint or replace these things, here are some lower-commitment options:
Use light colored bedding, throws, slip covers, drapes, area rugs and other room-appropriate accessories to brighten the space.
Mirrors can reflect available light and make a room feel larger and more open. Try adding them to rooms with inadequate windows.
Add light sources that can wash across dark walls. The diffused light can add to the ambient illumination and give the eye a little help when assessing the room's true dimensions.